Donate to NMLL's Digital Inclusion and Learning fund
COVID-19 has spotlighted many issues experienced by CALD communities living in public housing. North Melbourne Language & Learning is seeking additional funding to continue to address these issues.
NMLL is a not-for-profit organisation located on the Alfred Street public housing estate in North Melbourne. NMLL has operated in the area for 30 years and has provided integrated English language and digital literacy training for most of that period. NMLL also has expertise, capacity and strong community connections to engage culturally and linguistically diverse (CALD) communities in projects addressing local issues. NMLL's current focus is supporting CALD communities with their employment and learning journeys.
COVID-19 meant that learning had to transform, in a matter of weeks, from classroom based delivery to a "remote delivery "model using work books and complementary internet based communication. The majority of NMLL learners access the internet through their mobile phone and are reliant on text and applications like WhatsApp to engage in remote learning. While better than nothing this approach has proven unsatisfactory, especially for the students with the lowest level of English.
In short students' very limited access to the internet and internet enabled devices was a significant barrier to their continued learning.
This digital divide makes it much more difficult for people to acquire the skills necessary to seek work and or progress to vocational education and to use online information and reporting systems necessary for everyday life. In effect the digital divide further disadvantages those already in difficult circumstances.
By donating NMLL you will be supporting a range of activities that will directly benefit the culturally diverse communities living on the North Melbourne and Flemington public housing estates and the inner northwest of Melbourne.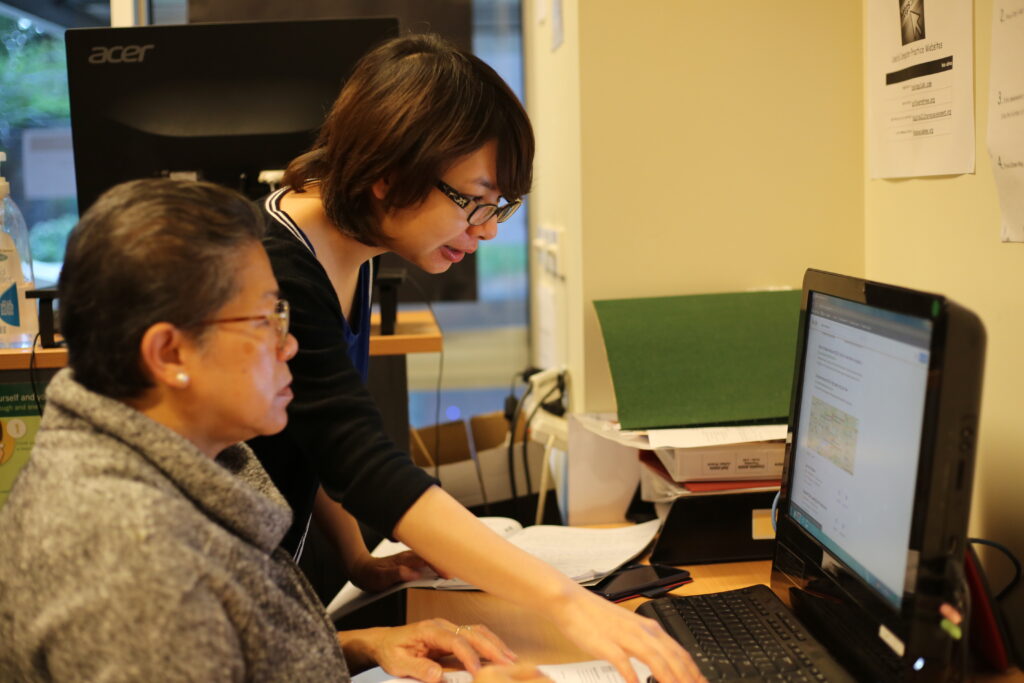 By donating to NMLL you will be supporting activities that will directly benefit NMLL's students. There are two current NMLL projects that require additional funding.
1. Digital Inclusion: this project is designed to:
Access low cost and/or free Wi-Fi for NMLL students  Purchase laptops to loan to students to enable their full participation in remote and online learning, employment search and access to education and training programs
Develop tailored digital training programs to address the issues described above
Provide a free after-hours drop-in space for community members to access the internet, computers, devices and assistance from ITC experts.
2. Support of the co-designed "Communities Talk" initiative to:
employ a cultural liaison worker (CLW) to engage with the communities to assist them access employment, training and other services in the post COVID environment, which is expected to be more challenging than before.
Thank you for your consideration. If you would like more information call Loretta Asquini, Community Development Coordinator on 9326 7447 or email her at lasquini@nmll.org.au